Polygon400-G

Share
Lightguide-coupled Pattern Illuminator, smaller field of view
Description
The Polygon400-G is a flexible solution for patterned illumination, as this patterned illuminator can be used with any lightsource (350-700 nm) that accepts a 3 mm core lightguide. Thus, the Polygon400-G provides future flexibility for different wavelengths and lightsources, depending on your application.  Key applications include neuroscience optogenetics, cell biology optogenetics, photoactivation, photoconversion, etc. (see below.)
Wavelengths: 350-700 nm
Lightsource: lightguide-coupled
Interchangeable front tubes available for fine resolution or large field-of-view
USB2.0 or USB3.0 versions available
Also see the Polygon1000-G, with a larger field of view, and the  Polygon1000-DL, for use with fiber-coupled lightsource, such as high-power lasers, which may be needed for in vivo optogenetics, cortex-wide optogenetics, and photoactivation.

 
Mightex Polygon 1000, installed in microscope
The Polygon pattern illuminators are Mightex's market-leading modules for targeted photostimulation. The Polygon provides precise spatiotemporal control of light with subcellular resolution, making it the perfect illumination tool for scientific research. Compatible with any upright or inverted microscope, the Polygon enables researchers to send light to anywhere on their specimen, and in any shape, size and complexity now within a large projection field-of-view. In addition, multiple regions-of-interest (ROIs) can be illuminated simultaneously, and patterns can be switched at kHz speeds. Different wavelengths of light can be used with the Polygon for virtual simultaneous multi-color illumination of unique ROIs. Polygon systems seamlessly integrate via TTL with other equipment such as electrophysiology tools or cameras.
Features
Illuminate any Shape or Size Within Large Field-of-View
Multi-Wavelength Illumination of Distinct ROIs
Simultaneous Multi-Region Illumination
Fast Pattern Switching Speed
Fits on any Microscope
External Equipment Synchronization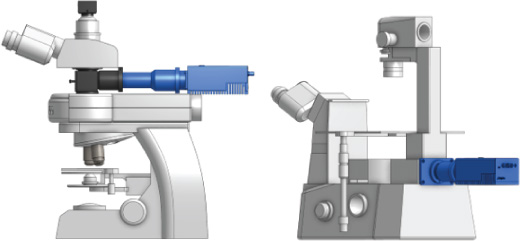 The Polygon is designed to be coupled into the infinity space of any microscope model (Leica, Nikon, Olympus, Zeiss) with Mightex's microscope-specific adapters.  Different adapters are available for Upright Microscopes and for Inverted Microscopes.  Please contact us to discuss the options available for coupling to your microscope.
State-of-the-Art DMD Technology
The Polygon uses digital mirror device (DMD) technology to illuminate multiple regions simultaneously. A DMD is composed of up to millions of micro-mirrors that can be individually turned ON/OFF to reflect light onto the sample. Thus, you can control each mirror to control the area(s) of illumination and create any number of different-sized ROIs simultaneously. The Polygon DMD device can be mounted into the infinity-path of any microscope.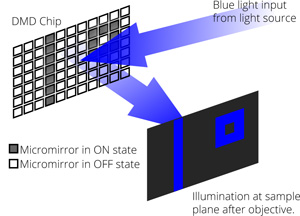 Illumination of Any Shape or Size
The Polygon enables scientists to precisely control where light will hit their sample. With subcellular resolution, the Polygon can illuminate any cellular feature in any shape or size. Our pattern editor allows the researcher to draw any pattern in true dimension or import an image of interest to project onto their sample, providing full spatial control of illumination.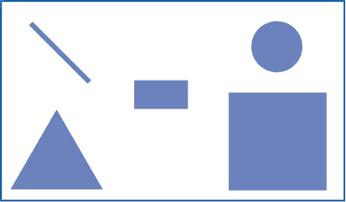 Multi-Wavelength Illumination
The Polygon provides great flexibility when it comes down to wavelength selection. From UV to VIS/NIR range, the Polygon can project light of different colours suitable for your light-sensitive constructs.
Simultaneous Multi-Region Illumination
Unlike a point scanner that sequentially illuminates a region-of-interest pixel by pixel, the Polygon projects all ON pixels simultaneously such that multiple regions-of-interest are illuminated at the exact same time.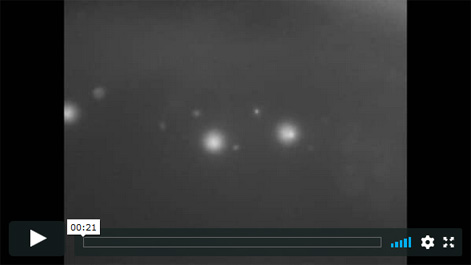 Synchronize with Electrophysiology or Imaging Equipment
The Polygon comes with BNC connectorized TTL trigger input and output for easy synchronization with multiple lab equipment. Synchronize the Polygon with your motorized stage for field of view stitching, or synchronize your stimulation patterns with electrophysiology equipment.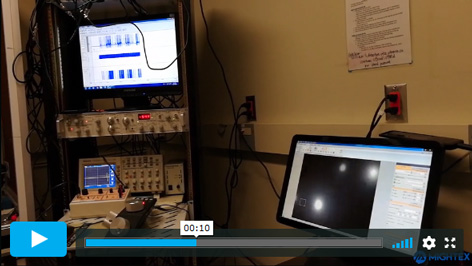 Temporal & Intensity Control of Light Stimulation
Control the initiation, duration, and intensity of light stimulation patterns using the Polygon. Create different waveforms to control the light intensity and duration outputted from the Polygon.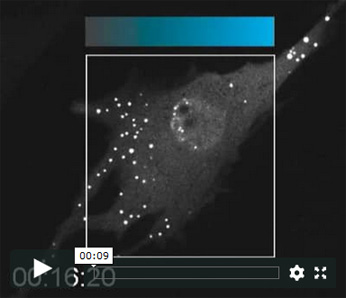 Powerful User-Friendly Polyscan Software for Life Science Experiments
Mightex's PolyScan software platform is bundled with every Polygon to help you execute sophisticated patterned illumination experiments for your research. It provides:
Easy to use GUI to draw and define illumination patterns
Arrange sequences of illumination patterns
Define temporal illumination parameters for you experiments
Synchronize illumination patterns with other lab equipment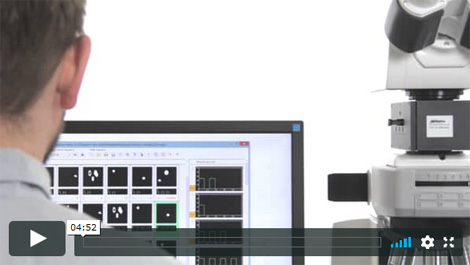 Polygon Applications

Neuroscience: Single-cell Resolution Optogenetics
Cell Biology: Subcellular Resolution Optogenetics
Freely-Behaving Optogenetics
Cortex-Wide Optogenetics
Photoactivation, Photoconversion & Photoswitching
Uncaging
Photopatterning
Also See:

More information on
manufacturer's website

 
 

Related Products:

Fiber-coupled Pattern Illuminator, larger field of view

Lightguide-coupled Pattern Illuminator, larger field of view

Lightguide-coupled Pattern Illuminator, smaller field of view

Mightex Adapters
for Upright Microscopes

to Polygon Pattern Illuminators

Mightex Adapters
for Inverted Microscopes

to Polygon Pattern Illuminators

Software for Polygon systems